May, 2017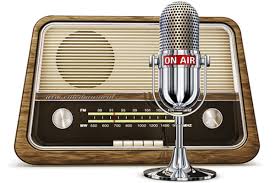 Last month, Yvonne and I had the priviledge of sitting down with Charles Mills of Life Talk Radio. We did several interviews which were aired shortly afterwards. You can now listen to these interviews over your computer. Just click the arrow and listen. Click arrow again to stop audio.


SC01 – Going to Prison – McClures We see them from the highway with their cold, stone walls and endless coils of razor wire. We might even catch a glimpse of the guards in the tower, ever watchful of the mysteries hidden from our view. Don and Yvonne McClure created a ministry focusing on the very people we seldom see—those men and women behind bars.

SC02 – The Forgotten – McClures They're called "inmates" and they've done something terribly wrong. But they're still children of our Heavenly Father and, as such, deserve our love and attention. This is the driving philosophy of Don and Yvonne McClure, a couple who has spent their lives serving inmates, administering large doses of Christian caring.

SC03 – The System – McClures The American prison system is massive. Its yearly turnover tops 74 billion dollars, a figure that eclipses the gross domestic product of 133 nations. But, there are people hidden away behind that breath-taking expenditure. Don and Yvonne McClure have spent their lives finding ways to penetrate those stone walls.

SC04 – Greatest Need – McClures Few of us will ever have the chance to sit down with an incarcerated individual and have a heart-to-heart talk with him or her. Don and Yvonne McClure, founders of the Someone Cares Ministry, do that for a living.

SC05 – Success Stories – McClures A prison ministry such as Someone Cares runs on two rails: money and success. Without money, Don and Yvonne McClure, founders of the prison outreach program, would have to fold their tents and move on to accomplish other goals. Without success in what they do, there would be little motivation to continue to spend ministry money.

SC06 – Partners – Wade and Grady Any ministry, including one created to help those behind bars, needs a little help from their friends. Lee Grady, a former administrator within the Adventist Development and Relief Agency International, and Ken Wade, former producer at the Voice of Prophecy radio ministry, have partnered with Someone Cares to create blessings for many.

SC07 – The Other Side – Dawson and Coates Working with those behind bars is tough. Being one of those behind bars isn't exactly a walk in the park either. Former inmates Al Dawson and Mike Coates provide a glimpse within the prison system as they share how Someone Cares touched their lives and made a difference in the hearts and minds of countless prisoners.

SC08 – Life Prison – Lonnie Melashenko Lonnie Melashenko, a well-known personality within Christian media ministry circles, shares a bit of his career history and reminds us that reaching those behind bars is in keeping with God's plan for our lives. He also reveals that sometimes, prisons don't have bars at all.

SC09 – Making Connections – McClures "How to I reach my friend, my associate, my family member behind prison bars with God's love?" Don and Yvonne McClure created a ministry focusing on that very challenge. They've created a plan of action that's safe, effective, and life changing for both the reacher and the receiver.

SC10 – Toughest Cases – McClures When you spend your life trying to carry God's love behind prison bars, the devil works overtime to keep that from happening. Don and Yvonne McClure, the driving forces behind the Someone Cares prison ministry, know this all too well. They share how Satan has worked to stop them, and how God has help them overcome every obstacle.
Back to Someone Cares Home Page

---
|Home| About Someone Cares | Newsletter | Newsletter Archives | Info Request | Contact Us |

© 2012 Someone Cares All Rights Reserved